Our winter newsletter was recently delivered.  Erich wanted to do a special focus on holiday entertaining this year.  You can see his main newsletter story on Erich's "Ten Hacks for a Fun and Successful Holiday Meal". Additionally, Erich wanted to add some fun videos on Facebook to tie into the story.  We are doing a five-week series of Holiday entertaining videos from Chef Erich. For the first video, Erich shares his favorite cocktail recipe.  Enjoy!
Erich's Vieux Carre Recipe
Ingredients:
1 oz Rye Whiskey
1 oz Sweet Vermouth
1 oz Cognac
2 ts Benedictine
4 dashes of Peychaud's Bitters
Lemon twist to garnish
Add ingredients to mixing glass with ice.
Stir for twenty seconds.
Strain into cocktail glass.
Twist lemon peel and rub on rim of glass.
Drink and enjoy
The Vieux Carre was created in New Orleans in the 1930's at the Carousel Bar.  The bar is located in the historic Hotel Monteleone in the French Quarter.  It is the first and only rotating bar in New Orleans.  As you sit at the bar, the subtle rotation completes around the bar every 15 minutes.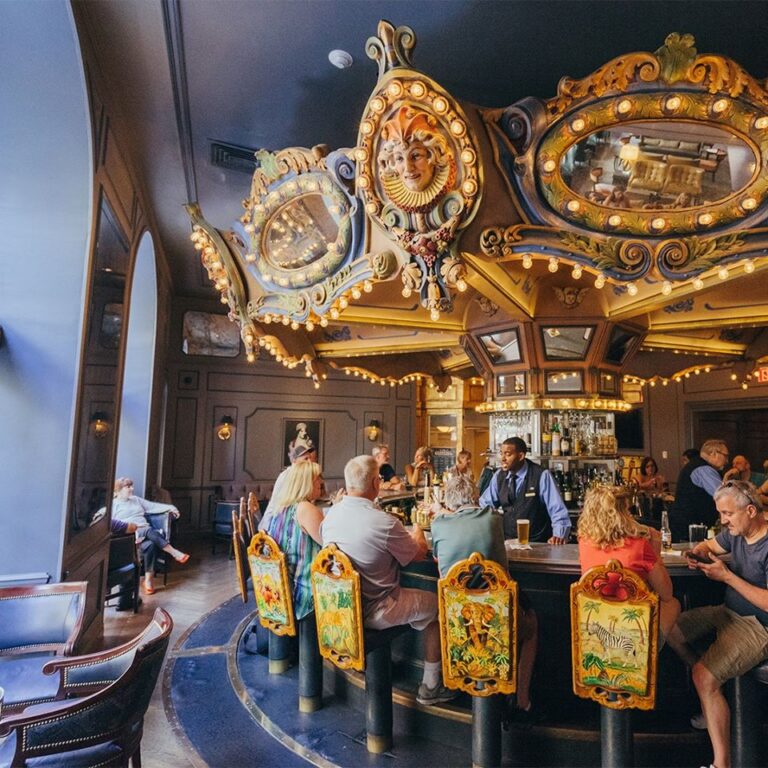 While drinking your Vieux Carre, enjoy some amazing live music.  Many famous literary greats frequented the Carousel Bar for inspiration.  Authors including Ernest Hemingway, Eudora Welty, and William Faulkner wrote the Carousel into their stories.
If you're planning a trip to New Orleans, the Carousel Bar should definitely be on your list of attractions to visit.  After that, make sure you head on over to Cafe Du Monde for some delicious beignets.
We will post Erich's holiday entertaining videos once every week on our Facebook page leading right up to Christmas.  They'll consist of his favorite recipes for food and drink and a fun story or two.  Keep checking back to our blog and Facebook page to see more from Erich, live from our showroom!